Purchase your seat at Festival Records Reunion 2017
Saturday 7th October 2017 at West Ashfield Leagues Club.Ticket sales close September 23rd 2017.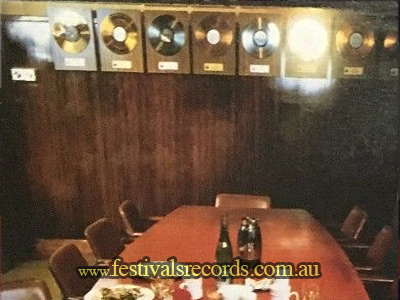 Pre Dinner Drinks from 5:30pm - Cash Bar all evening, drinks at club prices.
Dinner 7pm - Can you please advise Meryl of any special dietary requirements when making your booking.
Buffet Meal, Desert & Tea Coffee
Price of Festival Reunion Ticket: $50 p.p. payable to Meryl and includes a Lucky Door Prize on the night.
PARTNERS ARE WELCOME!
Contact me if you need Meryls details.
The Second Festivals Records Newsletter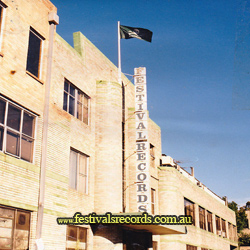 Hello all, The second newsletter is in progress and will feature an update from Jim & Meryl on the reunion. An update with a classic photo under the studio section, an article on Festivals most successsful engineer / producer. I'm flat out in the LOBBY Studio working on badges. I can't believe how many badges and buttons have been delivered to me, lots of work in photoshop.

Don't forget to join the members section for priority newsletter and information on Festival. Many images are behind the wall at present, have a look and check out your fashion and hair cuts from the past.
The members will also have the oportunity to fill out our first short survey when the 2nd newsletter is released. Don't miss out!
Cheers
Launch of my Festivals Newsletter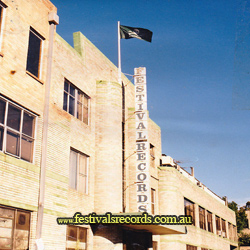 On the 30th of June 2016 I finally released the first of many forthcoming newsletters. Sorry for the delay but I had issues in creating a software version that wouldn't be delivered straight into peoples junk folder. Make sure you save my address into you contact list, This email address is being protected from spambots. You need JavaScript enabled to view it. .
I was flooded with phone calls & thank you email notes, updated email contacts and comments from previous staff. Many staff were upset that Sammy Murdocca had recently passed wished they would of known to see him off or send flowers. Many thanked me for sharing the page on him. Don't forget to read the kind words from William Bowden on his dealings with Sammy after Festival. Make sure you join the members only area to share your ideas or future reunions and social gatherings. Keep your ideas coming. I'm currently working on in the LOBBY Studio the many buttons and badges, plus transfering some televsion commercials I made sound beds for in the 90's. In the mail to me are many images of Bill Hoey at a fundraising dinner. Looking forward to sharing more with you soon. Cheers Glenn Aird / DJ MAGOO® P:0417 488 657.
Festivals Records Staff memories blog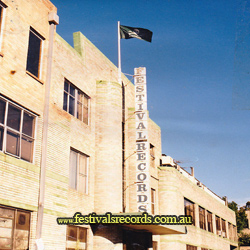 Hello all, thanks for following the launch of my website Festivalsrecords.com.au. This site will features updates on recently deceased, newsletters, memoribilia, reunions, photos from past Festival Records events, staff photos and collections and video highlights. Well anything releated to Festival Records and any label it distributed.
Send me your stories, photos or collections you want to share. We use the Lobby Studio to transfer any video format for this website.
Don't forget to join or update your details to the mailing list.
Looking forward to hearing from you all soon.
Glenn Aird / DJ MAGOO®