Martin Erdman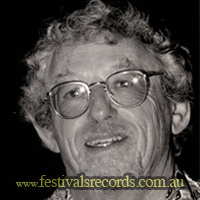 Festival Records Studio in-house recording engineer and producer 1973 - 1982.
It is with great sadness that Martin Erdman passed away on 5th May 2014.
I recently sat down with Anne Trenholme the daughter of the late Martin Erdman. Anne shares her memories and memorabilia from her fathers music industry achievments that includes his 10 year Festival Records employment. We sit at the kitchen table and behind me on the wall are some of Martins awards and memorabilia. Many times Anne visited her dad in the Festival Recording Studio and hung out in the A&R offices looking out at the Pyrmont fish markets. As a teenager hanging out at Festival she bumped into many local and international artist. Her favourite was meeting her idol, the king of pop Daryl Braithwaite from Sherbet serveral times and remembers a kiss on the cheek. Remembering the Festival bands she saw play in the loading dock outside the canteen where Martin purchased lunch everyday. Anne may of also bumped into two ladies from "The Buggles" who were signed to Island Records. She also loved the hot chocolate from the coffee machine at the top of the back stairs.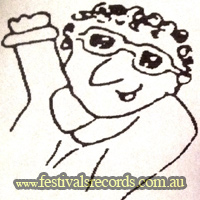 Before joining Festival, Martin ran his own studio facilities World of Sound in Ramsgate. Here he recorded and produced local artist including Flake and the 69er's on his own record label DuMonde. Recording on a four track tape machine and also being able to cutting a disc on the record lathe. While he ran his own studio he sent his first letter to Festival in 1964 request work as a studio technician and disc cutting facilities but was not hired. He continued on with his own studio and DuMonde record label. During this time Martin recorded countless Australian records and demos. These years included John Paul Young in Elmtree, Billy Fields in King Fox, the Bee Gees, Tommy & Phil Emanual in Trailblazers and Donnie Sutherland who went on to host Sounds every Saturday morning on the seven network in the 70's and 80's. Donnie's "Fairyland" on Martin's DuMonde label was the first Australian record in stereo.
Starting with Festival in late 1972 Martin was approached by priest / radio DJ Father Jim McLaren to meet an Adelaide nun whos rythmic strumming version of "the Lords Prayer" was stuck in his head. The rest is all history.
Martin's achievements includes many firsts and many firsts for Festival Records. He was the first engineer to be trained in America on the new Neve 24 channel sound desk that was purchased by Festival. He recorded & released the first 24 channel recording on the Neve sound desk at Festival and he was the first Australian producer and engineer to be nominated for an American Grammy 1974, "Best Inspirational Performance"only to be tipped at the post by Elvis Presley rendition of "How Great Thou Art". The proudest one of all to be the first Australian Engineer / Producer to achieve the first Australian record ever to sell over 1,000,000 units in the USA through A&M records. This was the release of Sister Janet Mead's - "The Lords Prayer." the single was released in over 31 countries and across the world sold just under 2,000,000 by the mid 70's. Martin produced and recorded Sister Janet Meads's album L35148 "With You I Am" and the Rock Mass album L35552.
Images and press articles on these page are supplied by Martin's daughter Anne. Many of them are related with Sister Janet Mead.
Licensing of the DuMode catalogue is available for film sound tracks, television, music compilations and advertising.
The DuMode record label has numerous compact disc of its artist for sale, please visit the website for more detail, www.ozmusic.com.au

We thank you Anne for sharing your images on my website. Part 2 of Martin Erdman story will be issued in the next newsletter release.
To read the newspaper clippings double click on each image and it will open the article in a new page.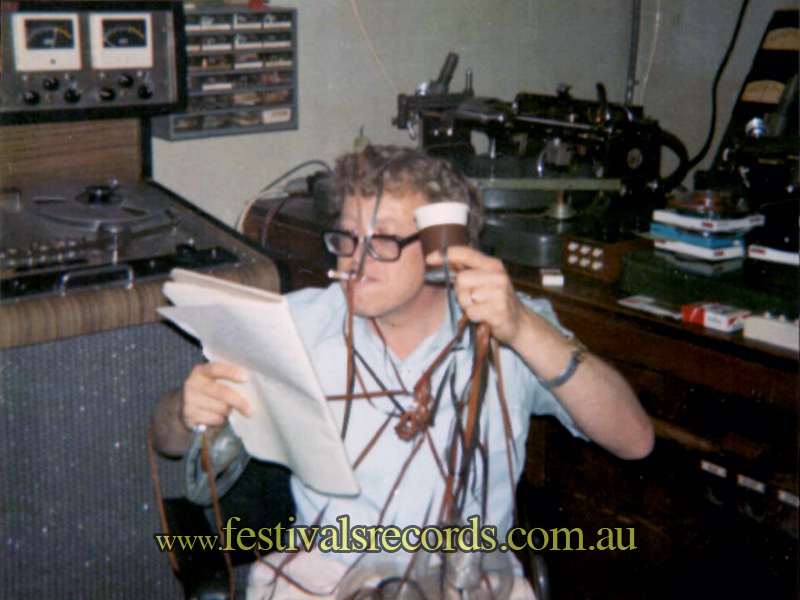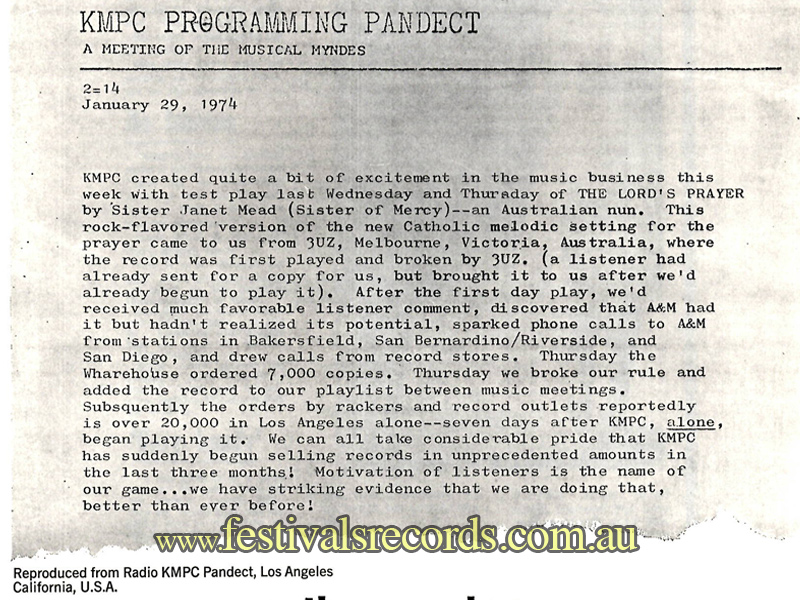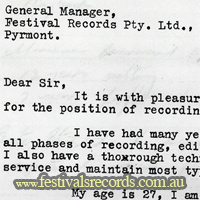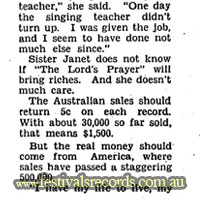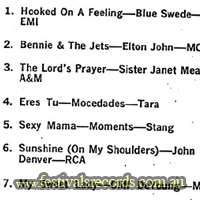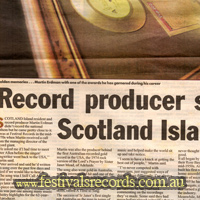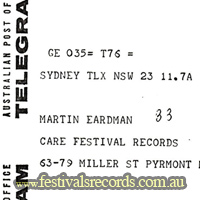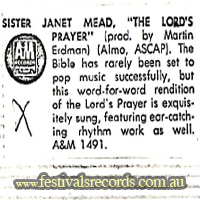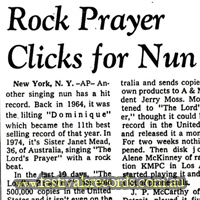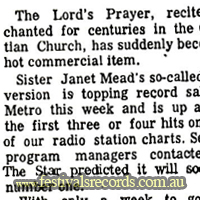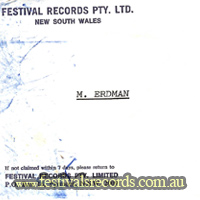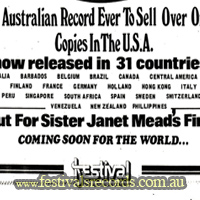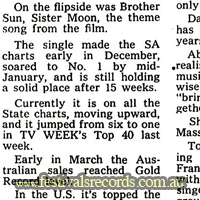 fff