Csaba Petocz passed 17th July 2015 in the U.S.A.
Kind words from Mark Moffatt Festival Studio A in house producer / engineer.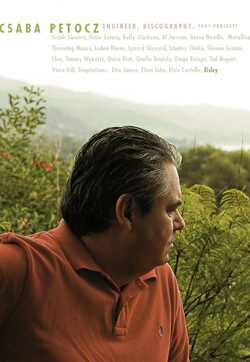 Csaba Petocz was working in the tape copy room at Festival when I started there as house producer/engineer in 1979.
He was fresh out of high school and driving a beat up old Mazda Capella , eager to learn and desperate to get behind the wonderful Neve in the studio control room.
There was only one problem , he was the "tape copy boy" and wasn't allowed anywhere near the studio during working hours. After hours was another matter... I let Csaba stay long into the night and sit quietly in the control room where he'd watch, ask questions and generally learn about stuff like running the MCI 24 track tape machine.
The first time Csaba pressed the record button on a multitrack recorder was on a Richard Clapton session , I was playing a guitar solo and couldn't run the tape machine at the same time so asked him to come in and do it. He almost exploded with excitement. Before too long he'd figured out the patch bay, learned about routing, microphones, reverb plates and tape delay and more importantly how to navigate the personalities and politics always present in recording sessions.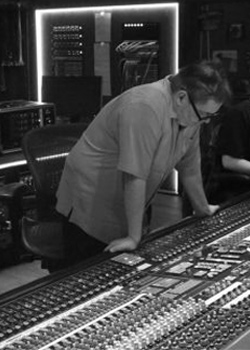 By mid 1980 I knew Csaba was ready and about that time one of Richard's band members wanted to record some solo songs so I gave Csaba my studio key for the weekend. I felt like a proud father giving his son the keys to the car as this eager teenager embarked on his first full tracking session.

Those who remember know that Festival was a very strict facility in those days, no food in the control room, put the cover on the Neve every night, and unbeknown to me - a timer on the console power supply.
Monday morning Barry Nagel, grey coat, clip board in hand, asked me "who was in the studio on the weekend?" Busted.
I thought I was doing the company a favour by training someone I felt was a future recording engineer but management didn't agree and hauled Csaba over the coals. The next weekend Martin Erdman invited all the studio and mastering staff up to his house on Scotland Island. Csaba and I were relaxing in the warm shallow water off the front of Martin's place and I told him "Mate, you're 19 years old, unattached, get the heck out of Australia and move to the States."

Watch the video memorial of fellow worldclass engineers, producers and a selection of recording Artists.
The entire video runs just on 2 hours and well worth watching. Mark Moffatt also now lives in America and attended this tribute celebration of Csaba in the famous RCA studio A in Nashville and features in this video around 1 hr & 9 mins.
https://www.youtube.com/watch?v=obCLNiIFupc
The rest is history.http://www.allmusic.com/artist/csaba-petocz-mn0000783150/credits
An extract from Pro Sound magazine, a scholarship in Csaba honor.
18th July 2017. http://www.prosoundweb.com/channels/recording/audio-technica-announces-csaba-petocz-master-class-scholarship/#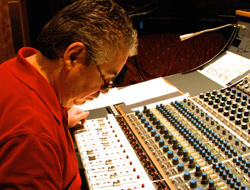 Audio-Technica, the Recording, Radio and Film Connection (RRFC), and Clyne Media have established the Csaba Petocz Master Class Scholarship, an annual audio education event created to honor the legacy of the beloved producer/engineer.
A three-time GRAMMY nominee with 37 number-one record credits and 32 platinum or multi-platinum albums, Csaba was one of the greats, living and recording in Los Angeles and Nashville while working closely with the top names in the industry, from Metallica to Larry Carlton, John Michael Montgomery to Alanis Morissette, Aretha Franklin to Elvis Costello, Morrissey, Al Stewart and more.
Michael Edwards, Audio-Technica vice president, states, "When Csaba passed, our industry lost a friend, a colleague and an exceptional engineer/producer. Csaba Petocz was the heart of our community and brought a warmth and humanity to the studio that was rare. He was a friend, a teacher, a master craftsman, and a loving husband to a member of our extended family, Lisa Roy. We love him dearly and wanted to find a way to honor his accomplishments and to pass on his philosophies and ideals to the next generation of audio professionals. This Master Class scholarship is our way of honoring Csaba and all that he brought to his craft."
Chiccarelli echoes Edwards' sentiments: "Csaba had a tremendous love of music and the recording process, and I was fortunate enough to not only work with him on many sessions, but to have him as my life-long friend. He and Lisa are part of my family, and I could not be more pleased to be involved in such a great program. There is not a day that goes by that I do not think of Csaba, and I look forward to being able to share with the attendees what we had together in the studio and what we had in life. Participating in this scholarship is my way of giving back to my friend Csaba and to the industry that has given us so much."